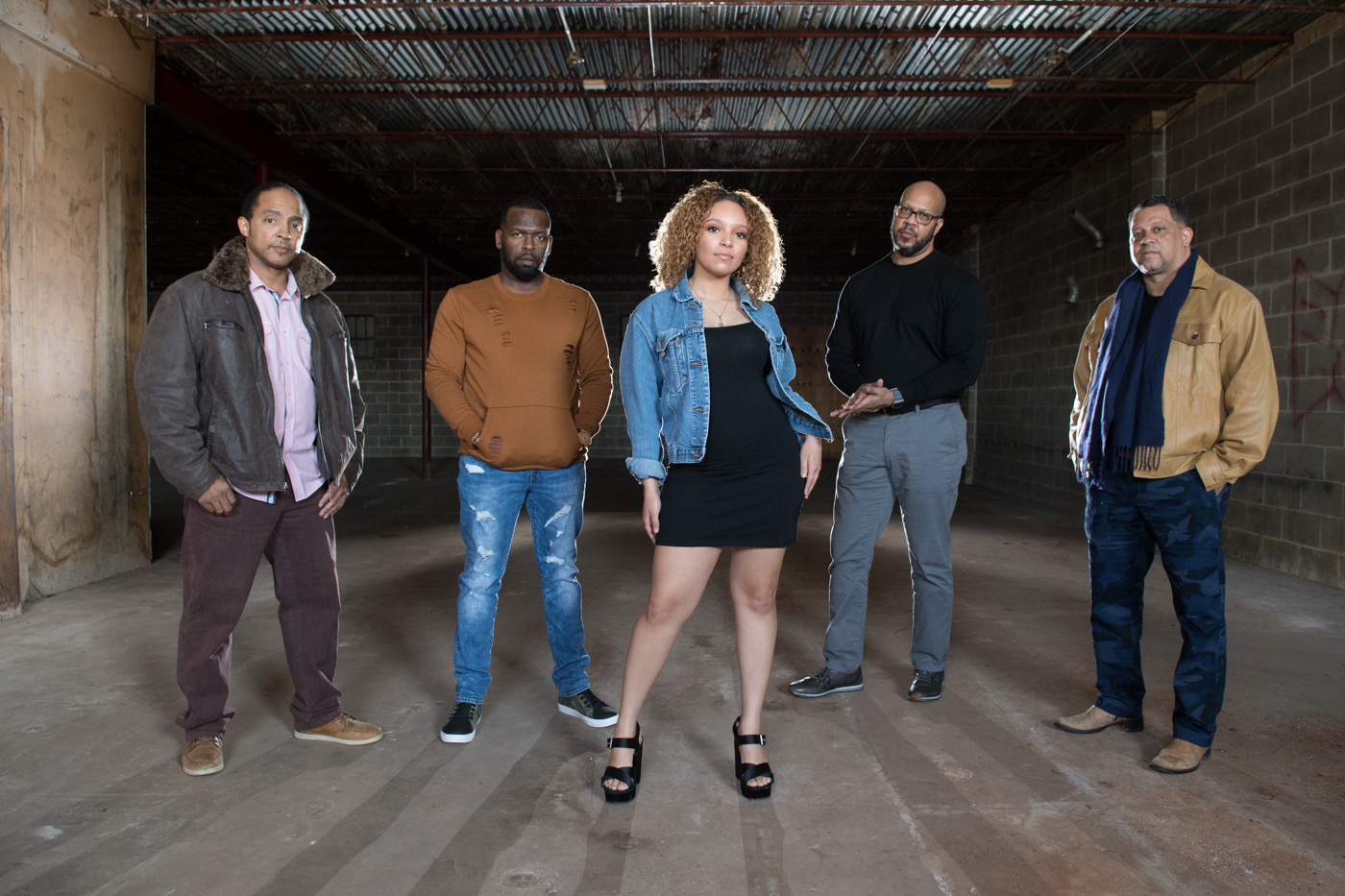 u4ria the band
Premier Live Music Experience
Are you ready to experience U4ria?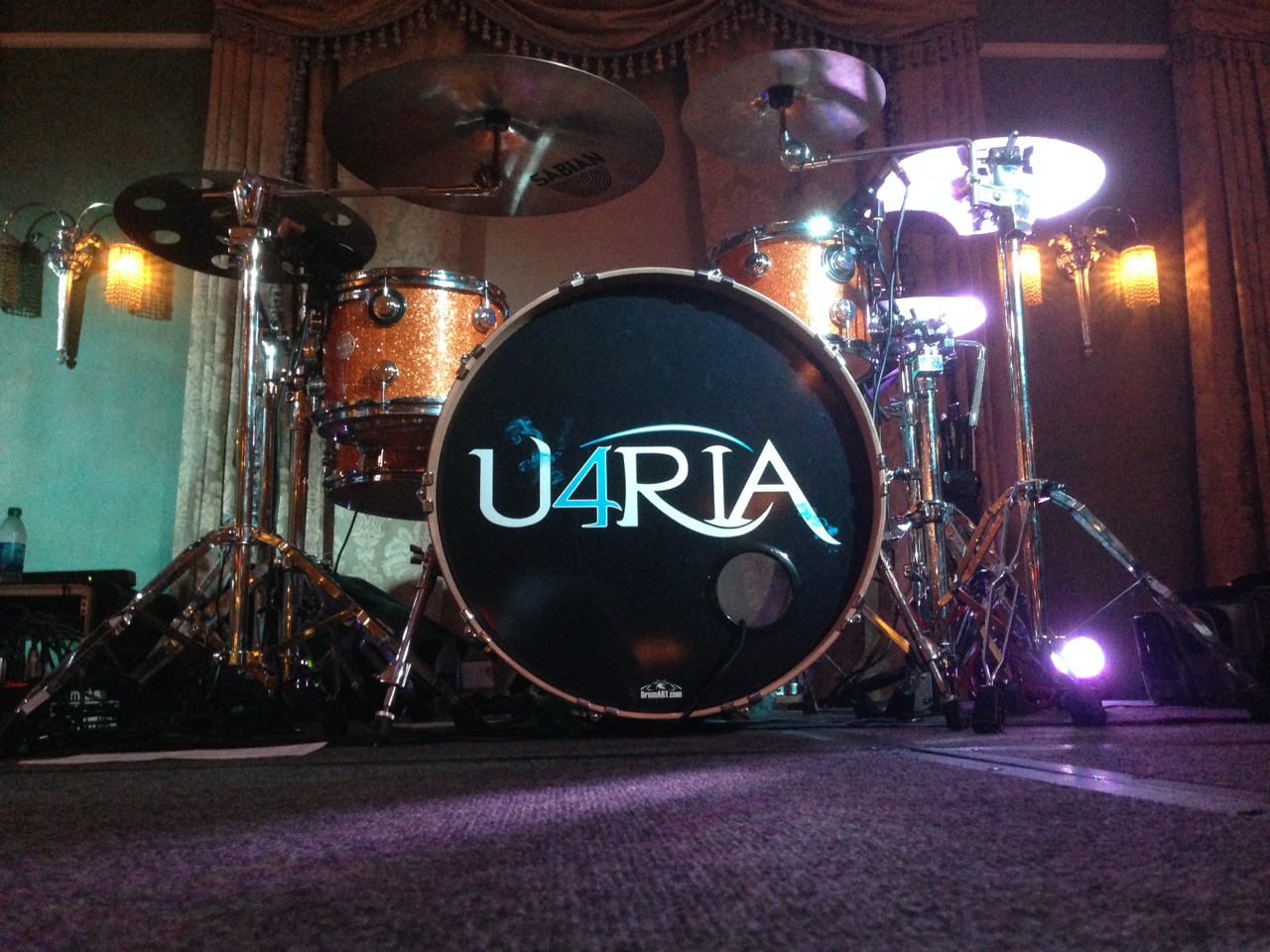 We are U4ria the band
Premier Live Music Experience
Since its inception in 2008, U4RIA and its talented musicians have been delivering a second-to-none live music experience to festivals, weddings, sporting events, corporate events, clubs, and private parties. Their energetic performance are filled with exuberant showmanship, ample audience participation, and unparalleled professional musicianship.
U4RIA's expansive repertoire covers almost every genre (R&B, Soul, Hip Hop, Pop, Rock, Funk, Blues, Reggae, Country, and Zydeco) and decade of music. With such versatility, U4RIA customizes every show to provide the live music experience that leaves a lasting impression on audiences of all ages and backgrounds.
Vocals / Cypress Wyman
Guitar / Sean Griffin
Keyboard / Clifford Ray Wilbert
Bass / Rani "Tha Hip Hop Doc" Whitfield
Drums / Merrel Porche, Jr.
u4ria biographies
SEAN GRIFFIN
Sean is an incredibly talented guitarist that has had a love affair with music since he can remember. He was exposed to various types of music at a young age, thanks to his mother who loved all genres of music. He taught himself how to play many instruments, including his beloved guitar. His talent does not end there. He writes and produces his own music, and also writes and performs poetry that is set to original music. Sean has also produced music for numerous plays and commercial spots.
A man of many talents, Sean is also an excellent photographer and has worked with many nationally and locally known celebrities. He works in the petro-chemical industry.
As the guitarist of U4ria, Sean adds flavor to the band's sound with his harmonic strings. He also helps arrange the music for U4ria. Sean's musical inclination is influenced by mostly 70s/80s music, jazz, R&B, rock, and blues.
CYPRESS WYMAN
Cypress is a phenomenal singer whose voice is incomparable. When she sings you know it's her. Her angelic tone is gentle, but when matched with the strength her voice is truly a force to be reckoned with. Cypress was born in South Carolina due to her father being stationed in the Navy there. Her parents met in New Orleans, Louisiana. This is where Cypress was raised a few months after being born.
Cypress has had an early fascination in music, but didn't gain the courage to showcase it publicly until the age of 13. Leading up to her performance debut before her middle school class she joined the choir. Cypress was promoted to advanced choir after her first 6 months in the school chorus. After her peers responded the way they did for her talent show performance she knew this is what she was destined to do. Cypress began to take music very seriously at this time. She never turned down an opportunity to showcase her talent. She sang songs acappella and spur the moment. She sang on a stage before thousands of people. She loves every part of what she does! Throughout high school she began to be known as "That Singing Girl Cypress." She was even the female senior superlative for Most Talented for Baton Rouge Magnet High School class of 2014.
While still in high school, she met a great management team in New Orleans that introduced her to the music business. This is how Cypress began to develop into an artist.
Cypress began her college career the fall of 2014 at Louisiana State University. Throughout her three-and-a-half years of being at LSU she got the opportunity to open up for a few mainstream artists. Amongst these include Amine, Tinashe, and the band The Internet. Also during her college career, Cypress had participated in an artist showcase for Universal Republic's head A&R.
During the last month of 2018 Cypress conjoined the band U4ria. With Cypress already making a name for herself, and U4ria being established for nearly 10 years this relationship only made sense for both parties. It's been history from here!
Merrel Porche, Jr.
Merrel has always been a fan of music and grew up dreaming of playing the drums. His career as a percussionist began at the early age of seven; he started performing locally just three years later and has since continued performing with various bands. He developed his playing style over the years with mentor and teacher, Troy Davis, a professional jazz drummer. Merrel has also studied various drummers such as Stewart Copeland, Larry Blackman, Sheila E., John Blackwell, and Art Blakey.
Another passion of Merrel's is an engineer, and he is a proud alumnus of Southern University and the University of Texas, where he earned a degree in Civil Engineering and a Masters in Structural Engineering respectively. Today, Merrel is the founder and owner of the MAP DESIGN Group, Inc., a architecture and civil engineering design firm in Baton Rouge.
Merrel's style is one of cool Funk, Jazz, and Reggae, which fits in well with U4ria's wide range of music.
Rani "Tha Hip Hop Doc" Whitfield
Rani is a passionate board-certified Family Practice and Sports Medicine Physician who uses Hip Hop to communicate with the youth about health. He is involved in various local and national task forces and councils to tackle health and fitness issues, and is also a regular contributor to All Hip Hop, Ebony/Jet.com, EUR Web, and other online and print media. His collaboration with Hip Hop Artist Dee-1 includes a record full of inspirational songs for today's youth, entitled State of Emergency.
Rani's passion for music drove him to teach himself the bass, with some instruction from friends Eric Johnson, Harry Anderson, and fellow band member, Sean Griffin. Not only does Rani hold down the band with his bass, but he also gives the crowd a taste of his singing and rapping. Rani has been on the music scene for many years and has played with bands such as Code Blue, Full Circle, and Black Ice.
Clifford Ray Wilbert
Ray has been exposed to music through family and linked to various musical instruments starting at a young age. He began with the drums in the fifth grade and followed with the saxophone in the sixth grade. It was in learning the sax that Ray discovered his passion for music. That passion followed him into high school, where he started to play the piano.
Ray went on to major in music at Southern University and continued his love affair with the piano. When asked why he chose the piano, he said the piano is so expressive; the harmonies that can be made can make you laugh and cry at the same time. It's like the soul of the band!
When Ray is not playing music with U4ria, he is a rail coordinator at Exel Logistics and he also plays music for two churches, Mount Calvary Baptist and New Prospect Missionary Baptist.
Repertoire
BLUES
Down Home Blues - Z.Z. Hill
I Just Wanna Make Love To You - Etta James
I Wanna Know What Love Is - Foreigner / Leela James
Is This Love - Corinne Bailey Rae
Last 2 Dollars - Johnny Taylor
Mississippi Boy - Charles Wilson
Mustang Sally - Wilson Pickett
Tonight Is The Night - Betty Wright
Who is He - Me'Shell Ndegéocello / Bill Withers
GO GO
Bustin' Loose - Chuck Brown and the Soul Searchers
The Butt - E.U.
JAZZ
Breezin' - George Benson
Mister Magic - Grover Washington
LINE DANCE
Cupid Shuffle - Cupid
Electric Slide - Marcia Griffiths
Step In the Name of Love - R. Kelly
R&B/NEO SOUL
Adorn - Miguel
Ain't Nobody - Chaka Khan
All Nite Long - Mary Jane Girls / Mary J. Blige
Bag Lady - Erykah Badu
Be Without You - Mary J. Blige
Black Cat - Janet Jackson
Boogie Nights / All Night Long - Erykah Badu
Candy - Cameo
Closer - Corinne Bailey Rae
Dance Tonight - Lucy Pearl
Danger - Erykah Badu
Epiphany - Chrisette Michele
Fallin' - Alicia Keys
Far Away - Marsha Ambrosius
For Real - Amiel Lareaux
Girl on Fire - Alicia Keys
Going Down - Mary J. Blige
Good Love - Mary J. Blige
He Is The Truth - India Arie
He Loves Me - Jill Scott
Heard It All Before - Sunshine Anderson
I Feel For You - Chaka Khan
I Want Her - Keith Sweat
I Wish I Didn't Miss Ya - Angie Stone
Just Fine - Mary J. Blige
Killing Me Softly - The Fugees
Lost Without You - Robin Thicke
Motivation - Kelly Rowland
Oh La La La - The Fugees
On & On - Erykah Badu
Other Side of the Game - Erykah Badu
Real Love - Mary J. Blige
Rehab - Amy Winehouse
Single Life - Cameo
Situation #9 - Club Nouveau
Sweet Thing - Chaka Khan
Tell Me Something Good - Chaka Khan
The One - Mary J. Blige
The Worst - Jhene Aiko
This is How We Do It - Montell Jordan
Try Sleeping with a Broken Heart - Alicia Keys
Tyrone - Erykah Badu
Unbreakable - Alicia Keys
Unthinkable (I'm Ready) - Alicia Keys
Valerie - Amy Winehouse
Video - India Arie
Who Can I Run To - Xscape
Word Up - Cameo
You Don't Know My Name - Alicia Keys
You Got Me - Erykah Badu/Roots
You're All I Need - Mary J. Blige feat. Method Man
OLD SCHOOL/STANDARDS 70'S & 80'S
777-9311 - The Time
All I Do - Stevie Wonder
Before I Let Go - Maze
Boogie Shoes - KC and The Sunshine Band
Brick House - The Commodores
Burn Rubber On Me - Gap Band
Car Wash - Rose Royce
Celebration - Kool and The Gang
Cool - The Time
Doo Wa Ditty (Blow That Thing) - Zapp
Everyday People - Arrested Development / Sly and the Family Stone
Fire - Pointer Sisters
Get Down On It - Kool and The Gang
Get Down Tonight - KC and The Sunshine Band
Groove Me - King Floyd
Hey Mr. DJ - Zhane
I Can't Go for That - Hall and Oates
I Like - Guy
I'll Take You There - Staple Singers
I'm Coming Out - Diana Ross
Jungle Love - The Time
Just Be Good to Me - S.O.S. Band
Let's Stay Together - Al Green
Maneater - Hall and Oates
Must Be The Music - Secret Weapon
Night & Day - Al B Sure
No Parking (On the Dance Floor) - Midnight Star
Outstanding - Gap Band
Poison - Bell Biv DeVoe
Proud Mary - Tina Turner
Respect - Aretha Franklin
Signed Sealed Delivered - Stevie Wonder
Square Biz - Teena Marie
Super Freak - Rick James
Superstition - Stevie Wonder
The Bird - The Time
Tricky - Run DMC
We Are Family - Sister Sledge
Whip It - Dazz Band
Who's That Lady - Isley Brothers
Wild and Loose - The Time
Wild Thing / Funky Cold Medina - Tone-Loc
Yearning For Your Love - The Gap Band
POP
1999 - Prince
Airplanes - B.o.B.
Back and Forth - Aaliyah
Beat It - Michael Jackson
Billie Jean - Michael Jackson
Billionaire - Travie McCoy & Bruno Mars
Blame It - Jamie Foxx
Blurred Lines - Robin Thicke
Can't Believe It - T-Pain
Cherish the Day - Sade
Controversy - Prince
Crazy In Love - Beyonce
Dark Horse - Katy Perry
Drunk in Love - Beyonce
Ego - Beyonce
Erotic City - Prince
Fancy - Iggy Azalea
Firework - Katy Perry
Foolish - Ashanti
FourFiveSeconds - Rihanna, Kanye West, Paul McCartney
F-You - Celo
Get Lucky - Daft Punk
Get Me Bodied - Beyonce
Give It To Me Right - Melanie Fiona
Gorilla - Bruno Mars
Happy - Pharrell Williams
Hotline Bling - Drake
How Come You Don't Call Me - Prince
I Wanna Be Your Lover - Prince
I Wanna Dance With Somebody - Whitney Houston
I Want You Back - Jackson 5
I Would Die 4 U - Prince
If I Was Your Girlfriend - Prince
Irresistable Bitch - Prince
Just Dance - Lady Gaga
Kiss - Prince
Knock You Down - Keri Hilson
Little Red Corvette - Prince
Locked Out of Heaven - Bruno Mars
Love on Top - Beyonce
Love the Way You Lie - Eminem
Moment 4 Life - Nicki Minaj & Drake
Moves Like Jagger - Maroon 5
Nothin' on You - B.o.B.
Obsessed - Mariah Carey
P.Y.T. - Michael Jackson
Pop Life - Prince
Purple Rain - Prince
Raise Your Glass - Pink
Raspberry Beret - Prince
Rolling In The Deep - Adele
Royals - Lorde
Rude - MAGIC!
Rude Boy - Rihanna
Run This Town - Jay-Z, Rihanna, Kanye West
Shake It Off - Mariah Carey
Shake Your Body (Down to the Ground) - Michael Jackson
Shhh - Prince
Single Ladies - Beyonce
Sugar - Maroon 5
Sweetest Taboo - Sade
Talk That Talk - Rihanna & Jay-Z
Thriller - Michael Jackson
Treasure - Bruno Mars
Turn Down for What - DJ Snake, Lil Jon
Turnin Me On - Keri Hilson
Umbrella - Rihanna
Unwritten - Natasha Bedingfield
Uptown Funk - Mark Ronson feat. Bruno Mars
Want to Want Me - Jason DeRulo
We Belong Together - Mariah Carey
What's My Name - Rihanna & Drake
When Doves Cry - Prince
Wide Awake - Katy Perry
Work - Rihanna feat. Drake
You Make Me Feel - Cobra Starship
You Ought to Know - Alanis Morissette
You're So Beautiful - Empire Cast feat. Jussie Smollett & Yazz
HIP HOP/RAP
All I Do Is Win - DJ Khaled
Boom Boom Pow - Black Eyed Peas
Don't - Bryson Tiller
Down in the DM - Yo Gotti
Empire State of Mind - Alicia Keys & Jay-Z
Flex (Ooh, Ooh, Ooh) - Rich Homie Quan
Friends - Whodini
Gin and Juice - Snoop Dog
Headlines - Drake
Heartless - Kanye West
Hold On, We're Going Home - Drake
Hot in Here - Nelly
Hotline Bling - Drake
How to Love - Lil Wayne
i - Kendrick Lamar
It Takes Two - Rob Base
It's Bigger Than Hip Hop - Dead Prez
Juicy Fruit / Juicy - Mtume / The Notorious B.I.G.
Let Me Clear My Throat - DJ Kool
Let's Go - Trick Daddy
Live Your Live - T.I. feat. Rihanna
Me, Myself and I - De La Soul
Mrs. Officer - Lil Wayne
My Mind Playing Tricks On Me - Ghetto Boys
One More Chance - The Notorious B.I.G.
Over - Drake
Paul Revere - Beastie Boys
Planes - Jeremih feat. J. Cole
Push It - Salt-n-Pepa
Rapper's Delight - Sugar Hill Gang
Rebirth of Slick - Digable Planets
Teach Me How to Dougie - Cali Swag District
The Choice is Yours - Black Sheep
Turn My Swag On - Soulja Boy
Vivrant Thing - Q - Tip
Wild Thing/ Funky Cold Medina - Tone - Loc
Wipe Me Down - Lil Boosie/Foxx
Wobble - V.I.C.
ROCK/CLASSIC ROCK
American Woman - Lenny Kravitz
Beast of Burden - Rolling Stones
Bennie and Jets - Elton John
Black Magic Woman - Santana
Brown Eyed Girl - Van Morrison
Dead or Alive - Bon Jovi
Don't Stop Believin' - Journey
Hey Joe - Jimi Hendrix
Hotel California - The Eagles
Hurt So Good - John Cougar Mellencamp
I Can't Get No Satisfaction - Rolling Stones
I Don't Want to Be - Gavin DeGraw
I Love Rock 'n' Roll - Joan Jett
In the Air Tonight - Phil Collins
Jesse's Girl - Rick Springfield
Jump - Van Halen
Maria Maria - Santana
More Than Words - Extreme
Old Time Rock and Roll - Bob Seger
Play That Funky Music - Wild Cherry
Rock'n Me - Steve Milller Band
Shake Your Booty - KC and The Sunshine Band
Shout - Otis Day and The Knights
Smells Like Teen Spirit - Nirvana
Soul Man - Sam and Dave
Sweet Child O' Mine - Guns N' Roses
Takin' Care of Business - BTO
Twist & Shout - Isley Brothers / Beatles
Under the Bridge - Red Hot Chilli Pepper
Vegas - Sara Bareilles
You Give Love a Bad Name - Bon Jovi
You Shook Me All Night Long - AC/DC
REGGAE
I Shot the Sheriff - Bob Marley
Jammin' - Bob Marley
Redemption Song - Bob Marley
Steppin' Out - Steel Pulse
Three Little Birds - Bob Marley
COUNTRY
All My Ex's Live in Texas - George Strait
Here for the Party - Gretchen Wilson
I Got Friends in Low Places - Garth Brooks
Life Is A Highway - Rascal Flatts
Man! I Feel Like A Woman - Shania Twain
Mine - Taylor Swift
Need You Now - Lady Antebellum
Redneck Woman - Gretchen Wilson
Stronger - Kelly Clarkson
Undo It - Carrie Underwood
NEW ORLEANS/Louisiana
Blueberry Hill - Fats Domino
Feeling Good - Nina Simone
Going Back To New Orleans - Dr. John
Hey Pocky Way - The Meters
Iko Iko - Dr. John
It Ain't my Fault - Treme Brass Band
Second Line - Professor Longhair
Treme Second Line (Blow da Whistle) - Treme Brass Band
Treme Song - Treme Brass Band
Walking to New Orleans - Fats Domino
Zydeco Honky Tonk (Instrumental) - Buckwheat Zydeco
ZYDECO
Casanova - Keith Frank
Haters - Keith Frank
Zydeco Dance - Jackie Neal